Join us!
Audience Network is a place for digital marketing enthusiasts.
We employ technology and Big Data analysis to run
effective and creative online campaigns.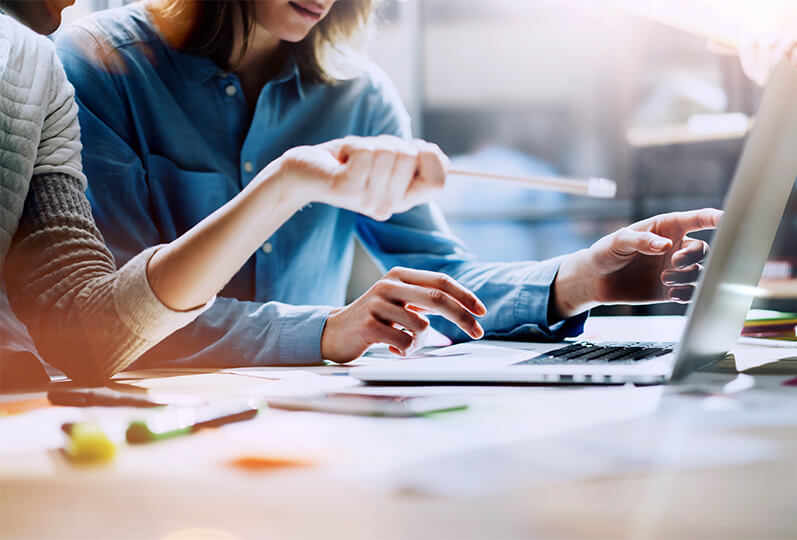 Team of programmatic analysts and experts
We are a compatible team. Together, we complete each others skills in the scope of data science, online advertising, and programmatic. We care for a good atmosphere in our company. We are open and share knowledge during internal trainings, meetings and everyday conversations.
How to join us?
2. Meeting with our HR
After a short phone conversation, we will arrange a meeting with our HR and talk about your experience. It will let us know each other better and discuss about cooperation.
3. Conversation with the department manager
When the meeting with our HR is positive, we will invite you for a meeting with the manager of the department you applied to. There, you will discuss the job position in detail.
4. The beginning of our cooperation
If our meeting is successful, we will prepare an agreement and invite you for your first day in Audience Network.
Our company is located in Powiśle Warsaw, near Vistula river
We work in a modern, postindustrial building in Elektrownia Powiśle, located near Vistual river, in Powiśle district, Warsaw. The building is located just a few steps from the Centrum Nauki Kopernik Metro Station. We also have a branch in the city of Białystok in a prestigious place close to the city centre.
Enjoy our benefits
We like our job and that is why we care for comfy conditions in our office - fresh fruits, common breakfasts, games, the good localization. And for those who like sport - there are additional activities after work.
Our benefits:
• Medical care (Inter Polska including Luxmed, Enel Med)
• Multisport
• Monday breakfasts
• English classes
• Paid trainings
• Modern biuro in the city center
• Innovative digital projects
• Pioneering company in the field of Data Consulting
• Flat structure of the organization
• Fresh fruits
• Delicious Coffee
There is no offer for you?
Contact us!
If there is no offer that meets your experience and interests - send us your CV. It can contribute to a meeting and result in appearing of a new position.